Hi friends. Here's a quick look at where we've been and what we've been doing in Swan Valley, Idaho. I'll just show a few pictures, but the real insight is in the video at the bottom.

This panorama doesn't do the place justice, but you get the idea. (Click it.)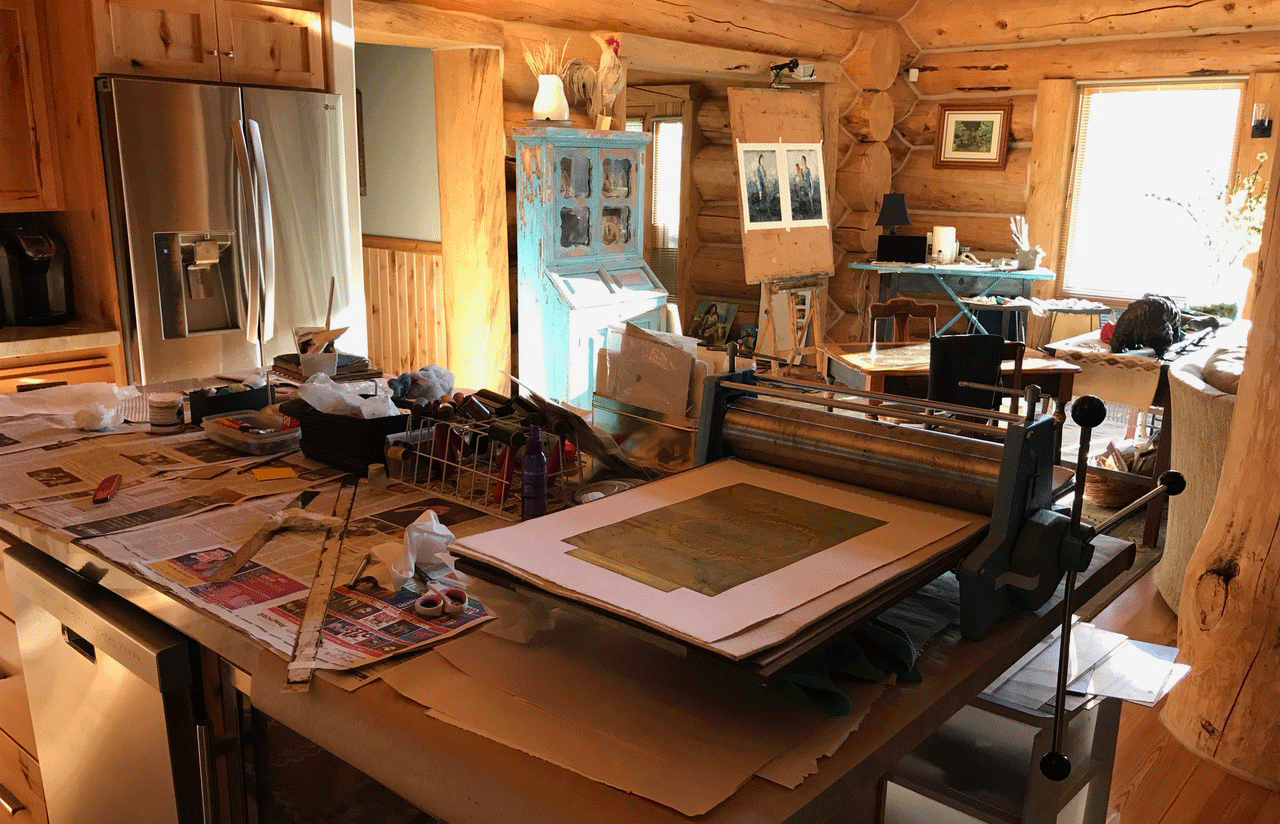 It's a wonderful mess, Anne's paraphernalia close up, my studio at the rear.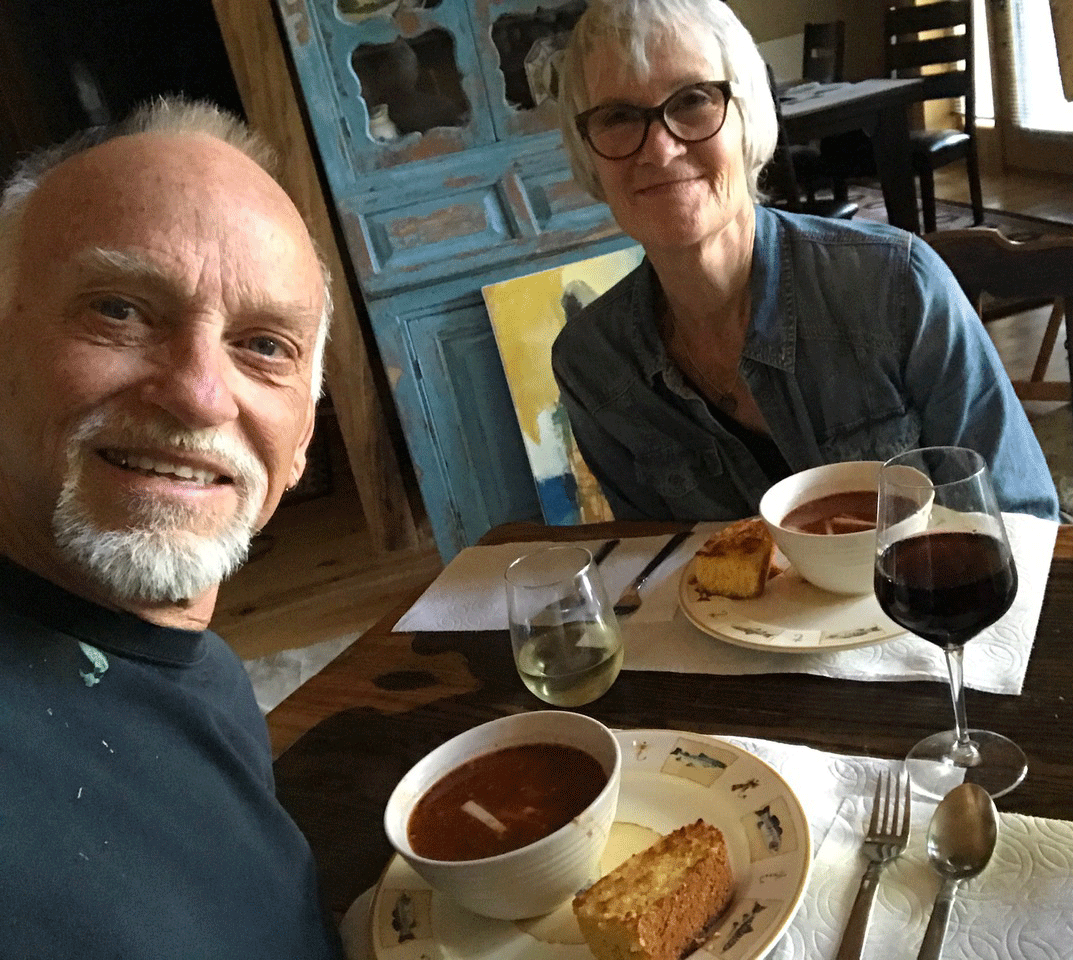 A selfie at dinner, Anne's tortellini soup with Italian sausage and corn bread.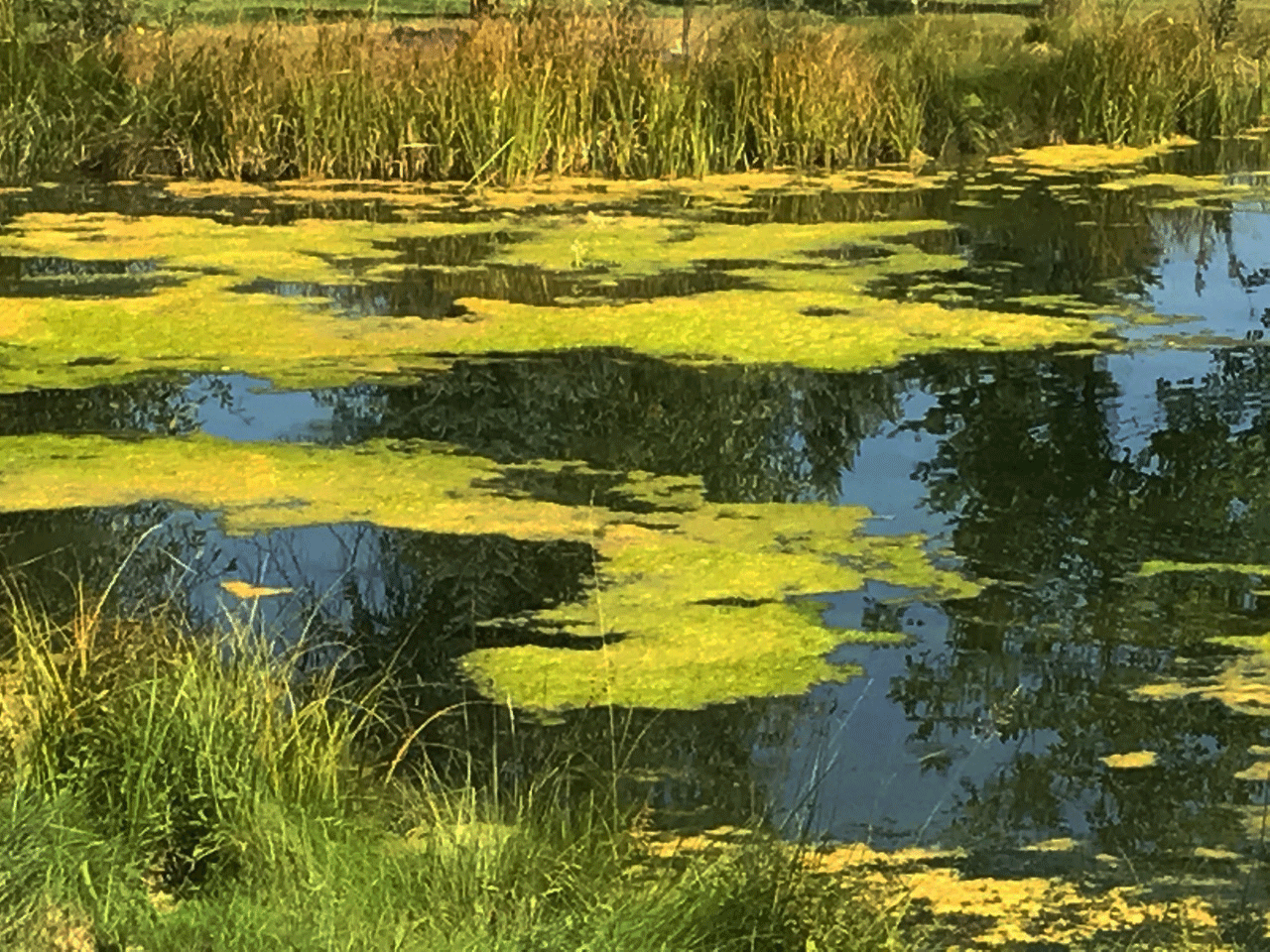 A corner of the trout pond just behind the house. We left the trout alone.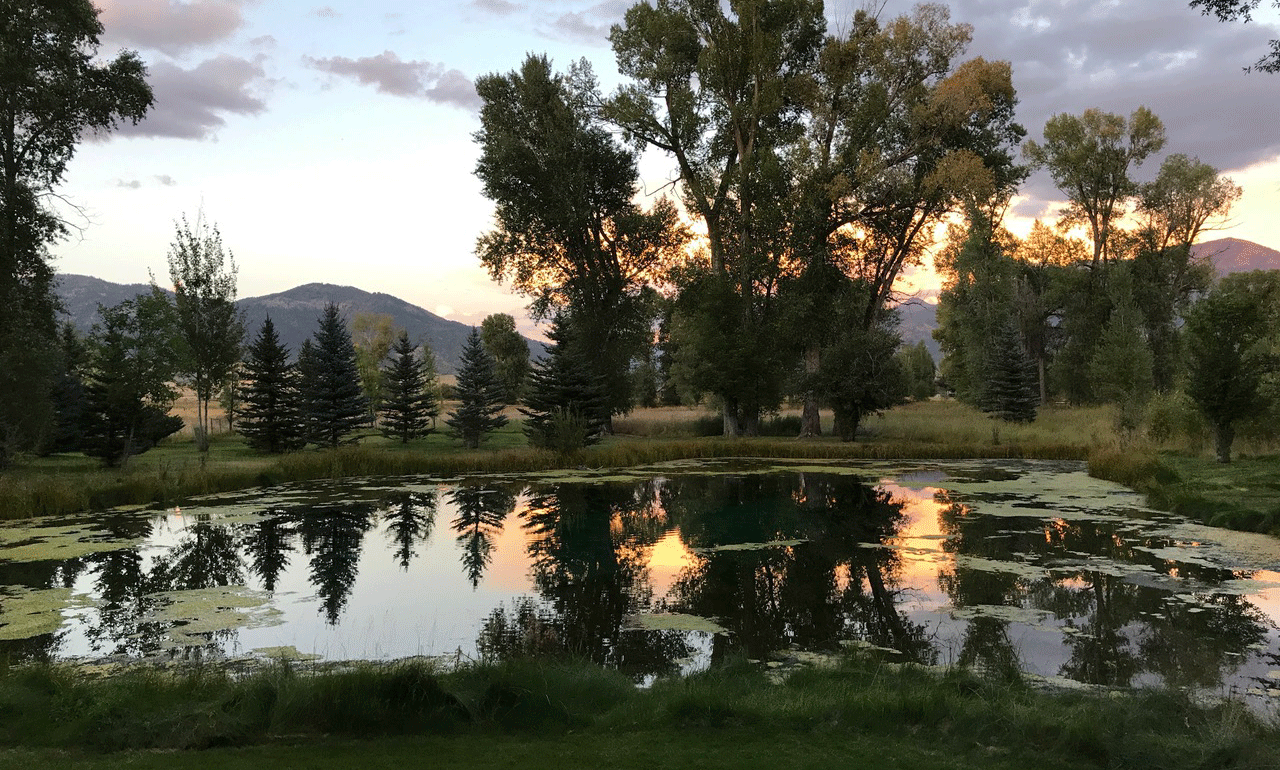 Evening from the back porch on the last day.
You'll enjoy the video tour. Consider the vertical format a view through a moving doorway. Be sure to click the ikon for full screen view.
PS.  If you didn't see it, you might also enjoy my other blog, written from Swan Valley this week, here.