Last week our son-in-law Vernon died. It was after a two year and three month struggle following a motor scooter accident from which he never recovered. I described it last week in my other (writing) blog, Blank Slate. It was two days after that posting that he passed, his wife Allison by his side. I mention it here because many of you have known about all this, either by my mentioning, or being aware of Allison's famous blogs documenting it. That long processing has in fact made the final outcome somehow more gentle, more ready to face. The name of her blog is Sans Oxygen. I recommend it to you.
But here I want to take a moment to introduce you to the late Vernon Adams as typographer. This is an art-focused blog and typography is an art.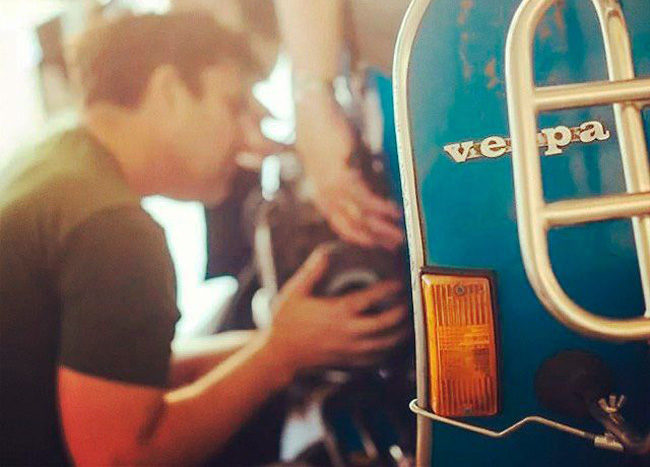 The irony is that Vernon was more of a fixer than a rider. He was good with his hands, and mind, at many things.
Vernon came into our lives a little over a decade ago. He and Allison met online through friends with mutual interests. The complication was that Vernon lived in England. How they overcame all that and married is an interesting story but not my focus here. They lived for the first several years of their marriage in England where Vernon pursued a master's degree in typographical design at the University of Redding. Eventually they moved to America (San Clemente) as he found his way in the world of new type design and production. In fact, his business name was NewTypography.
As a freelancer, his main client was Google. His unique (and influencing) passion was "free typography," making new fonts that anyone could download and use.
For the complete listing of his Google fonts (and access for use) go here.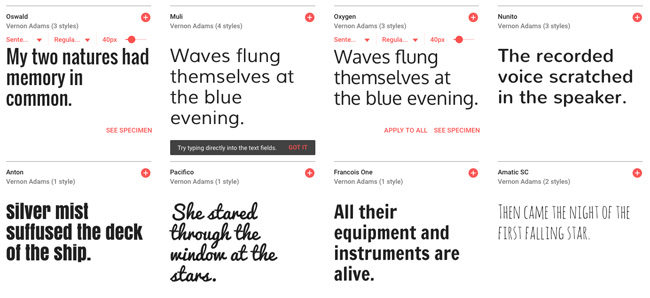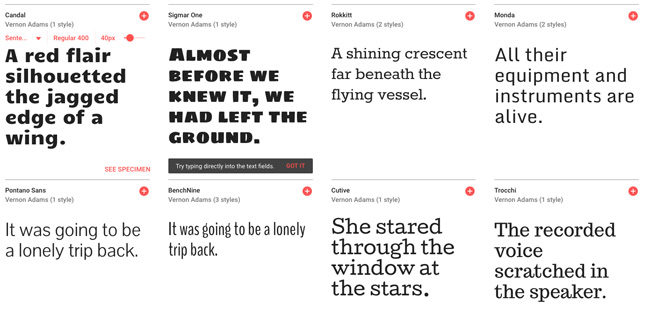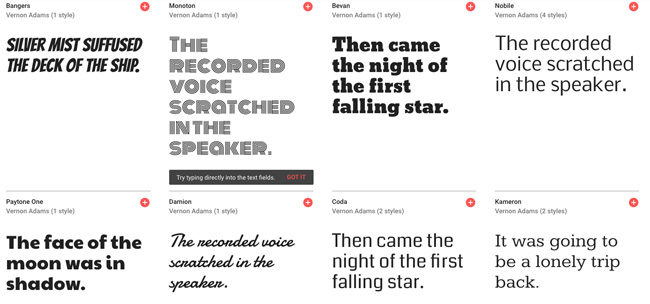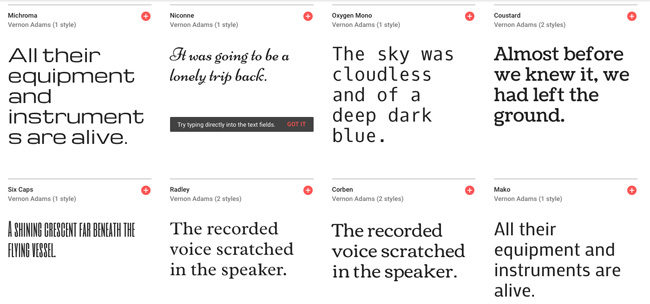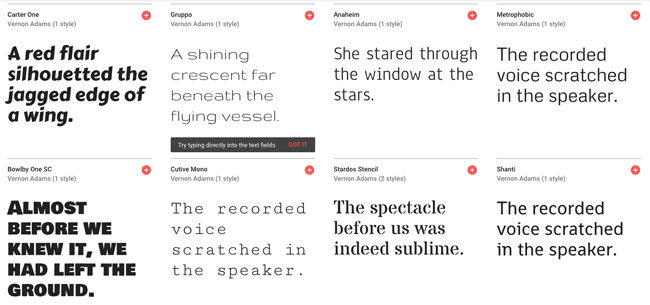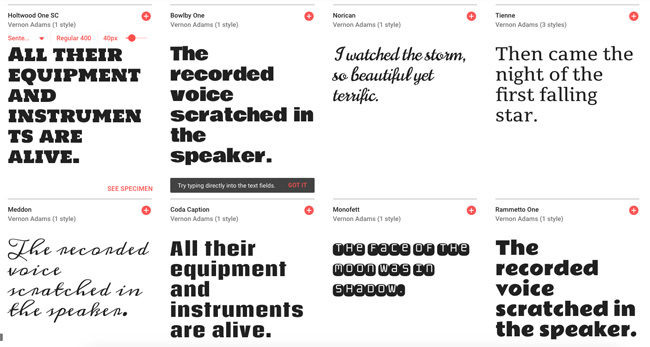 Here are 51 fonts.
Each was designed and produced by Vernon. A number of others were left unfinished, now being completed by other designers.
If you click around on the link you'll see examples of all the letters, the rest of the font families (italic, bold, light, etc., etc.) as well as options to download.
You'll be amused at the cleverness of sentences and paragraphs supplied to illustrate the fonts. To me they could all be the first lines of very intriguing short stories or novels. For the font named Oswald, for example, "My two natures had memory in common," sounds like a great beginning for something.
Speaking of Oswald, it's a typeface that's seen millions of downloads and become one of the most popular Google fonts on the net. The same goes for Oxygen and a number of others. And Vernon was just getting going.
This video was just recently discovered. Vernon himself enjoyed watching it in his last weeks.
Take a few minutes to check him out holding forth at a conference of fellow type designers in Madrid (something he also did in Istanbul and San Francisco). You need not watch it all, but just a taste will give you an idea of the person, what he had to offer, and how he offered it.
Vernon was a different kind of artist. As both of us had beginnings as graphic designers, an appreciation for typography was one of the things we had in common (besides a love for Allison). We talked sometimes about Eric Gill, a type designer/philosopher of an earlier generation. A quote of his I've often used is: "An artist is not a different kind of person; every person is a different kind of artist." I love that.
Today, as I write, Allison (with her mother) is picking up his ashes. His spirit, meantime, is with God.
And his memory, with us.