For some years Anne and I have been part of Sandstone Gallery in Laguna Beach. Each month two of the nine participating artists are featured. This is the first time for both of us to be featured at the same time. It's always a fun evening, with all the galleries open and lots of people out. You'd enjoy it.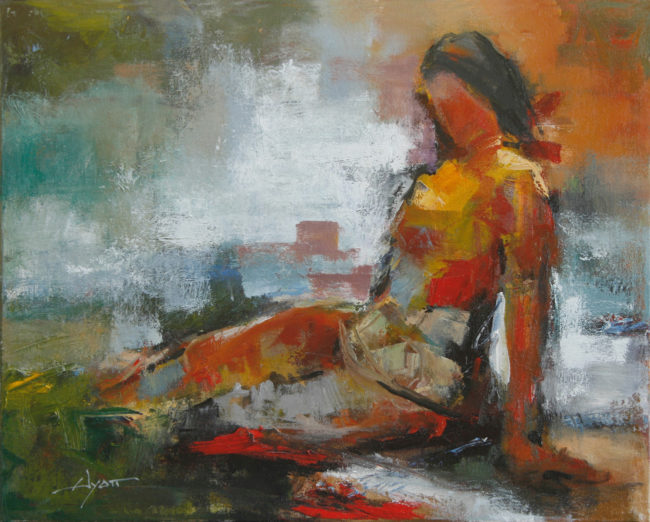 Sid in a pose just right for a painting.
Here's a quick look at the painting used in the advertising. When Anne and I were in France last spring we took in many, many art museums. We were inspired by everything. Now and then I'd come across a piece that enthused me to try one similar. The above, Portrait of Sid (16″x20″) is my result of that. In many ways it's not so different from approaches I already use, but perhaps taken a little further. That's Sid herself in the black and white photo I came across from 1967, about the time we all went different ways.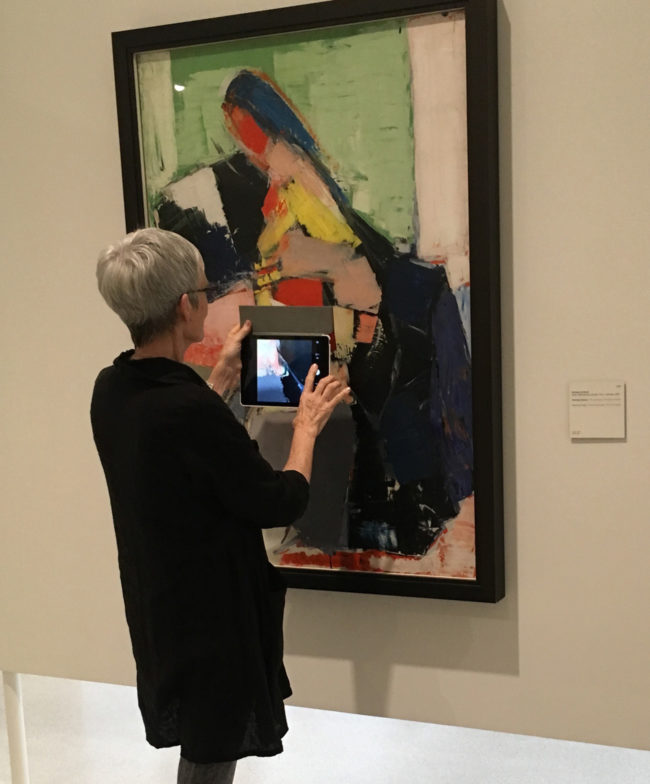 Here's a portrait of Anne photographing a detail of Portrait of Anne.
It was in Colmar, France, where we came across the painting entitled Portrait of Anne, by Russian painter Nicolas de Stael, done in 1953. I don't know if Anne was taking this picture because she loved the painting as I did, or its name. (I've always loved that name.)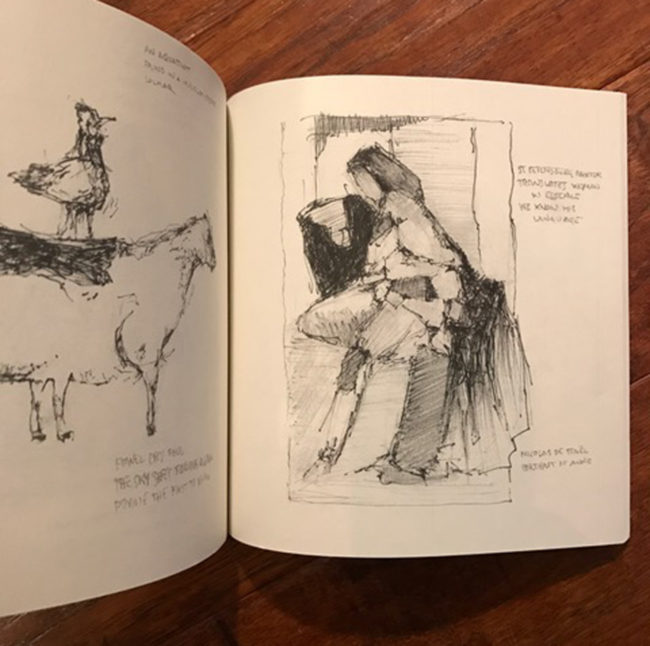 Fowl cry foul
The sky she's falling again
Bovine first to know.
Both of us were taking pictures all the time, her with i-pad, me with i-phone. But I also did a great deal of sketching. The book I produced after the trip is available and featured here. As you can see, though the painting is strong in its use of color, it also holds up in monotone with bold graphic elements. Since I was also writing haiku for the book, here's the one that accompanied this page:
Saint Petersburg painter
Translates woman in essence
We know his language. 
The sketch on the facing page is after an aquatint print we found in the gift shop, a process particularly of interest to printmaker Anne. There's my haiku for that one, too.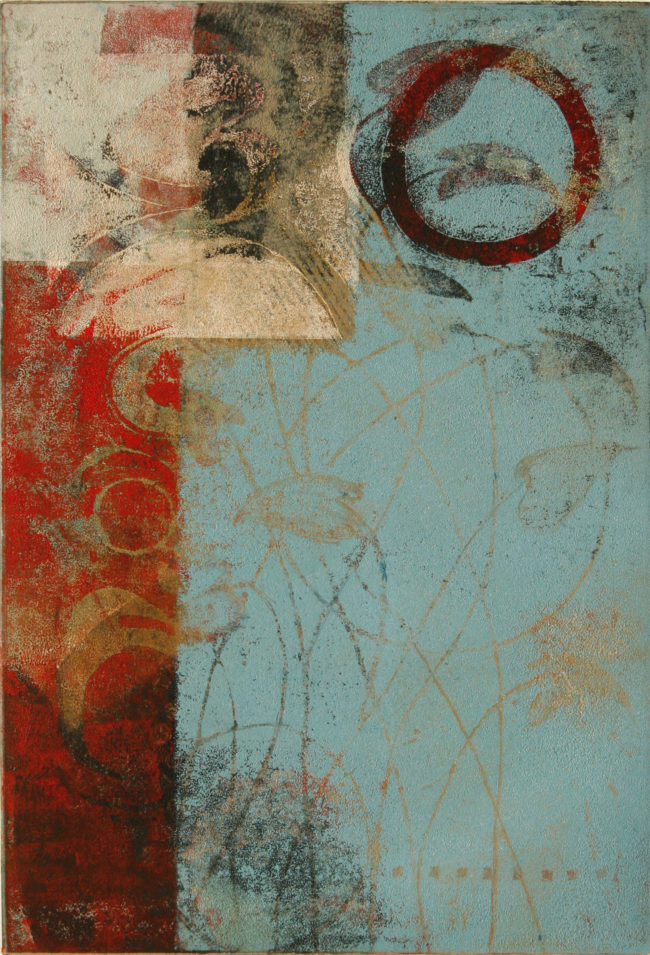 Whispered Announcement, monotype, 15×10.
Here's just one of the numerous original prints Anne is showing this month at Sandstone. As with so many of them, it was a long time in the making . . . begun in the home studio and completed much later during our artmaking hiatus in Oregon two months ago in November.
Here's the announcement for the show, complete with times and address. Hope to see you, then or sometime.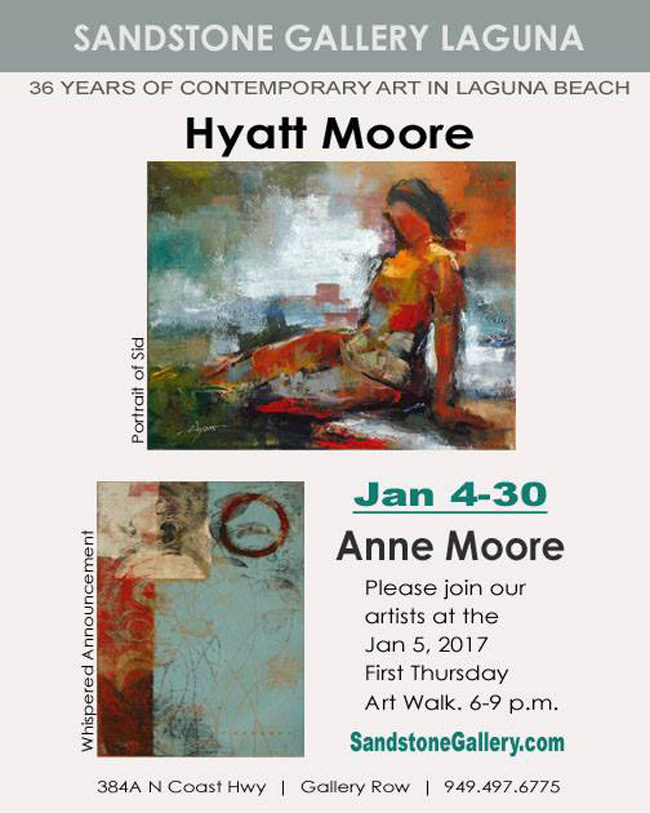 Comments Off on Sandstone Show features Hyatt and Anne