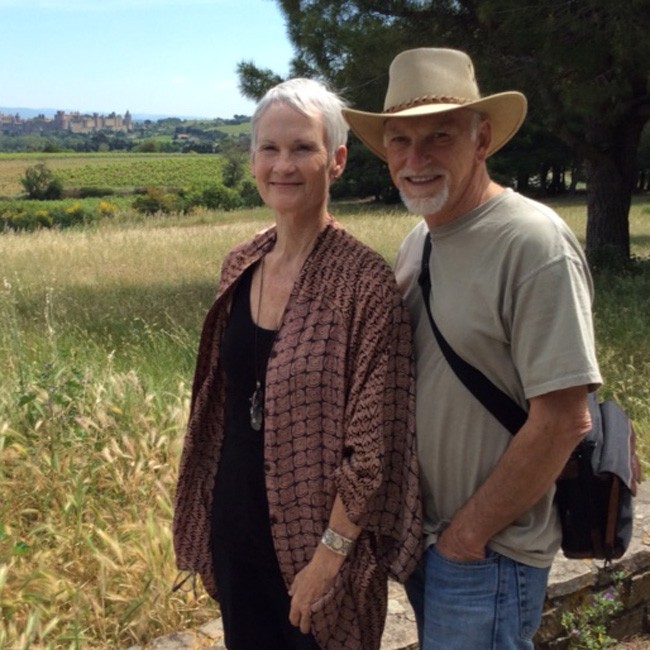 We went to France for three weeks. We traveled with students, staff and other guests (like ourselves) of the Laguna College of Art and Design. As last year, when we did the same in Italy, it was an art and history tour . . . a perfect fit for us. Going around the whole country, we took lots of photos, made lots of sketches, and came back with heads full of impressions. On our return I wrote these down:
European culture values, or at least valued, art. The evidence is pervasive.
Great art lasts. It's held up as a record of its time and testimony of the human spirit.
The great artists knew their talent. They were aware that they had great work to do.
Most made many works.
Some made money and fame, others not; it was beside the point.
Different periods produced different surges of creativity and styles.
Personally, my own preference of such is the French Impressionists, including pre- and post-Impressionists (the 1800's).
Of these, Monet's work stands out among all others in terms of beauty.
That I should let Monet influence my work, though not to copy.
That a legacy of life work comes from A CLEAR VISION, EXCELLENCE IN EXECUTION, and FOCUSED WORK.
I discovered again, by what I photographed most, that my preference for making paintings is the face and the figure.
That's enough. There were more, and on other subjects besides painting . . . including religion (guided and misguided), current folklore (that keeps us culturally dull-witted), the limiting factors of my own vision, and etc. But those are all other topics. This is an art blog.
Among the hundreds of photos I took, a few are works of or about artists themselves. For your interest I'll share them here.
Henri Rousseau, Myself in Landscape, 1800's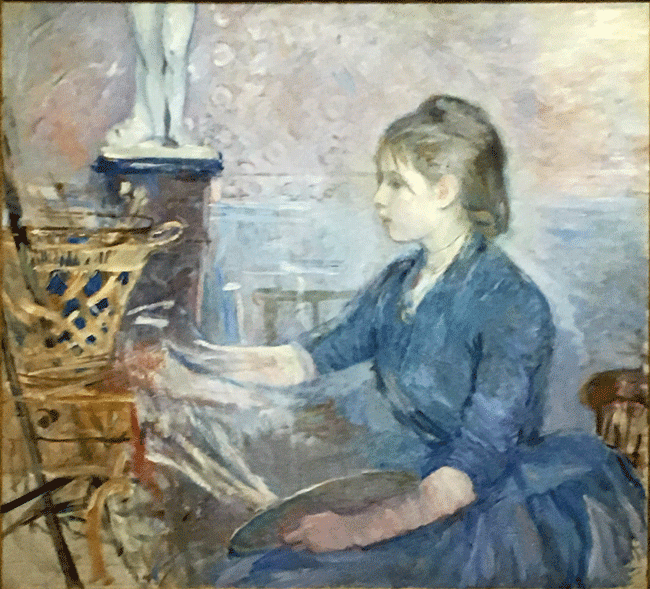 Berthe Morisot, 1841-1895, of Paule Gobillard Peignant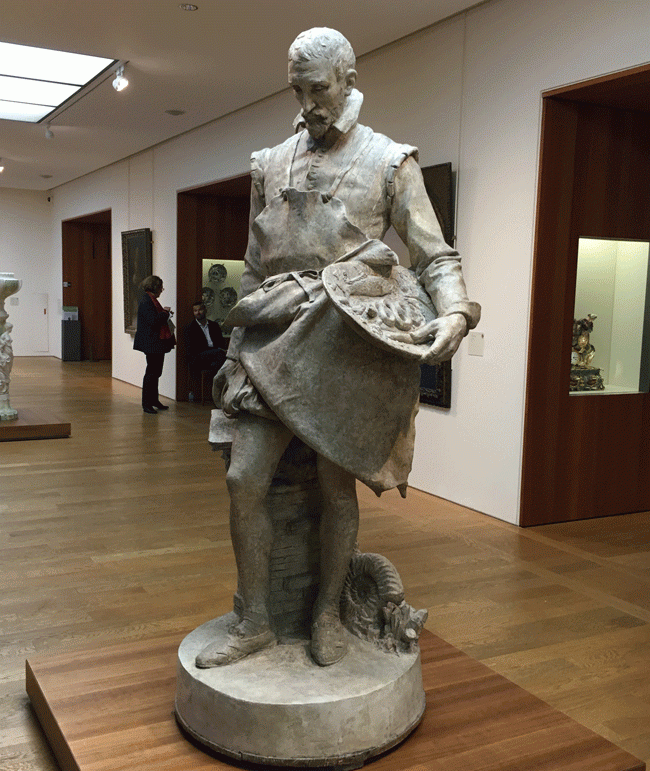 Jan van Beers, a sculpture of Le Peintre (my title), 1876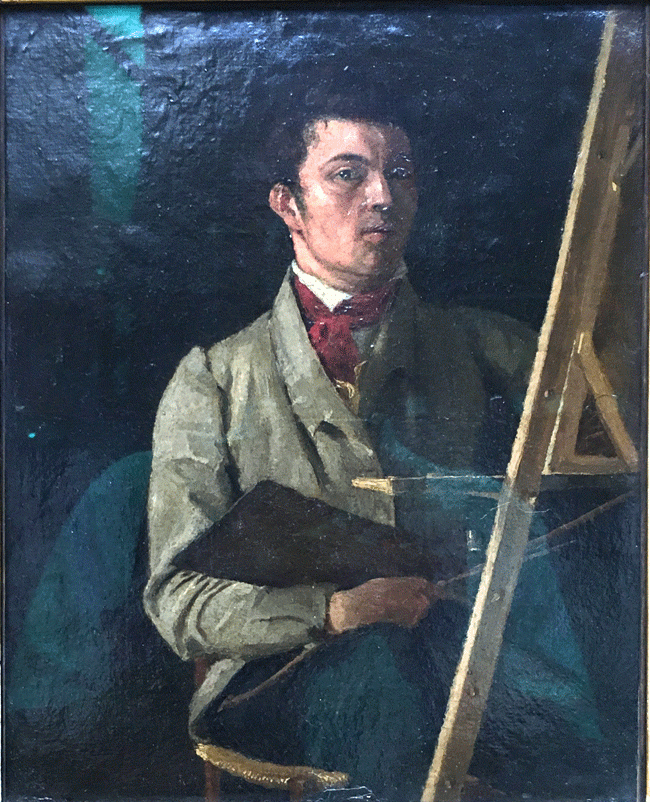 Camile Corot,  Autoportait, 1825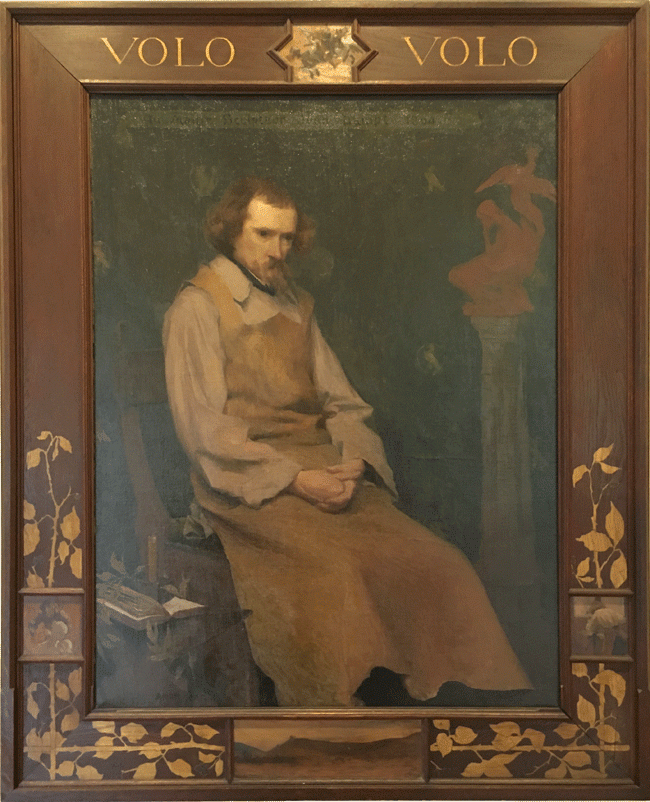 Edmond Aman-Jean, Portait du sculpteur Jean Dampt, 1894. (Great frame, no?)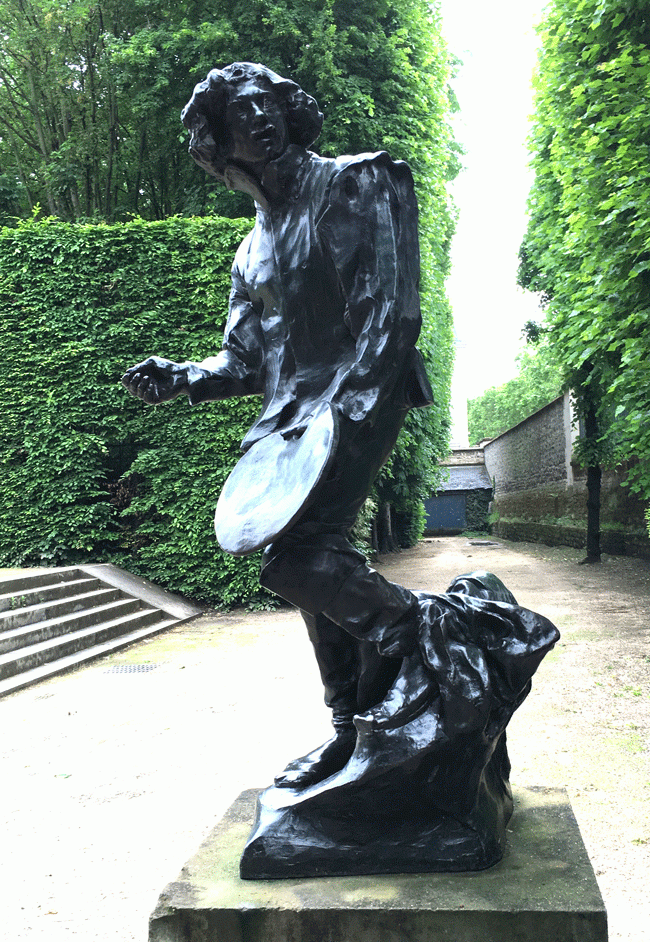 Auguste Rodin, Monument to (painter) Claude Lorrain, 1892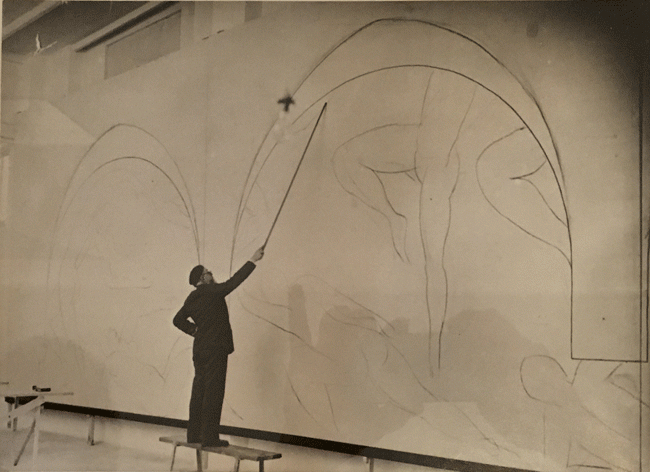 Henri Matisse, a painter after my own heart, working big.
Pierre-Auguste Renoir, Portrait of Claude Monet, 1875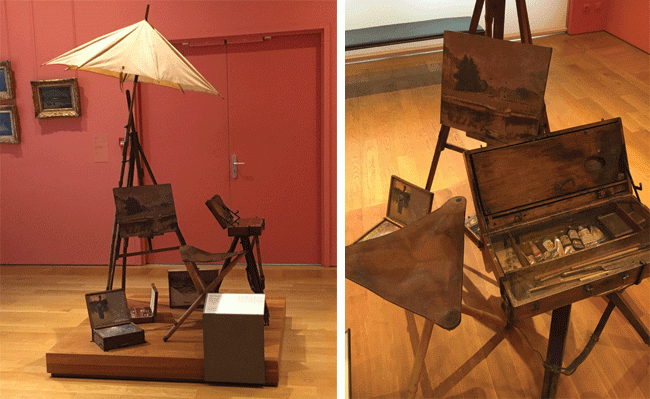 Finally, one of the museums (we were in two a day) even had a set-up of an artist's easel from the beginning days of plein air painting. Notice the umbrella is for the art, not the artist. Necessary when the glare is too bright.
All for now. Hope you enjoyed the photos, and the reflections. Next will be more blogs on the France trip including, eventually, work from my sketchbook, and some of Anne's creative photography.
Upcoming Shows
Once again Anne will be among those featured at the summer-long Laguna Festival of Arts. That'll be from July 5 through August 31, 10 a.m. to 11:30 p.m. Drop by and see her at booth #110.