Early in December an e-mail arrived in my in-box from Chattanooga:
Hyatt,  My wife's father is dying, and I'd like to ask to commission you to do a portrait (from photograph).  He was a poet, and I want to make a canvas from photos from several of his poems (in his handwriting) and have you "paint over them," much like you did of another portrait I've seen. Is this something you have an interest in doing?
Of course I said yes. At first there was no rush. But then, Christmas was coming, and it would make a great family gift. So I got right on it.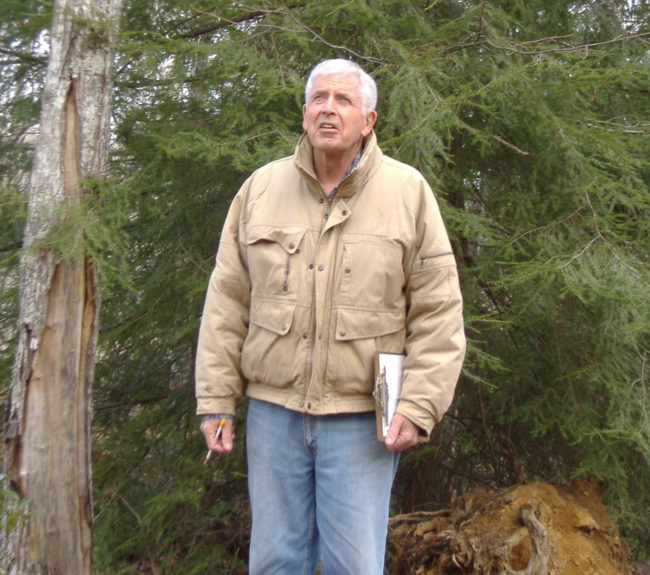 A following email supplied the photo of Edward Gould whom they called "Poppy." He was a devout man. And tall: 6'6." He lived with the family to a ripe age, dying while I was at work on the portrait. His body, "to science."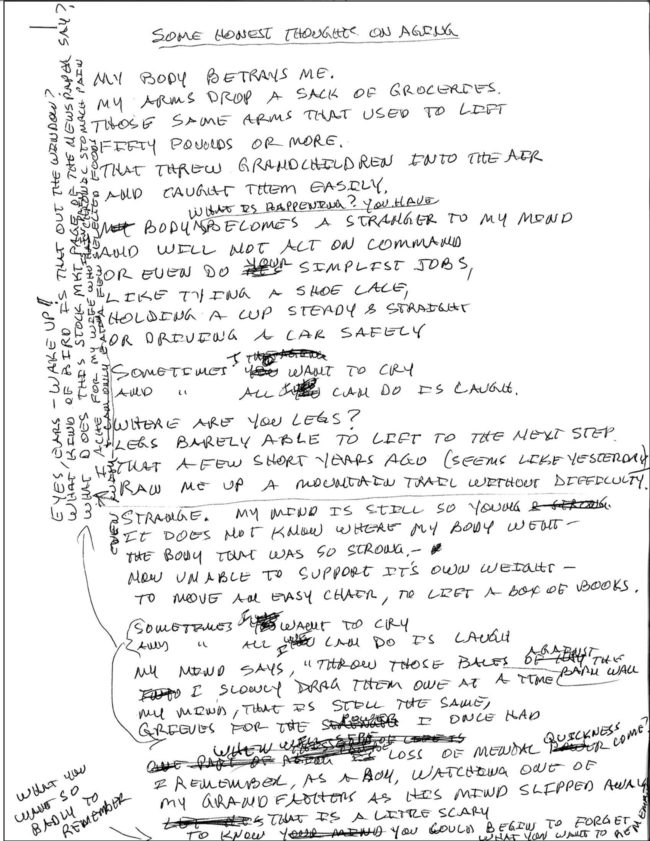 All by email, I was sent scans of Poppy's poetry. The idea was to incorporate them, not necessarily legibly. I couldn't help reading them and becoming endeared to the man myself. A true father. I arranged a montage and sent it off to be printed on artist's canvas.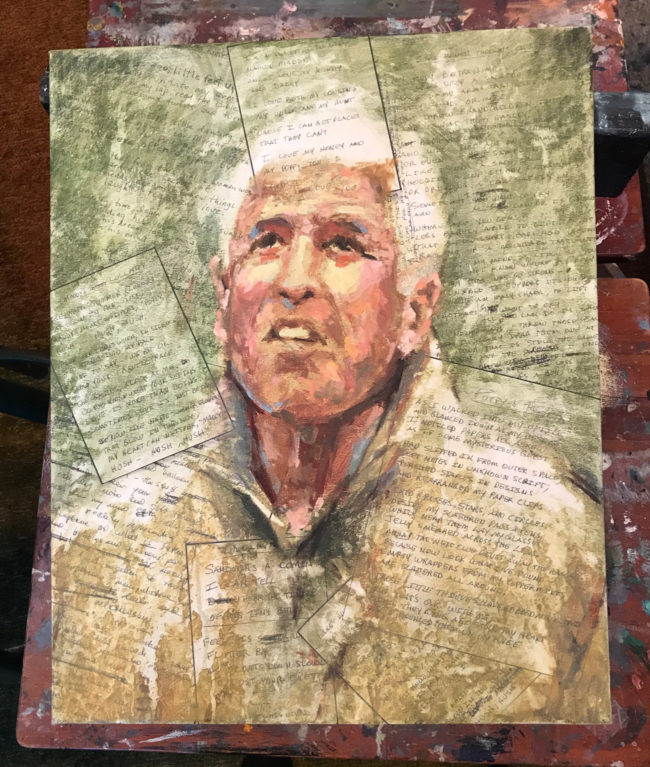 Here's how it was looking a good ways into it. I took a few days out for a family trip to Seattle. Still, I was confident about the due date, then the something surprising happened, described in the following email to him.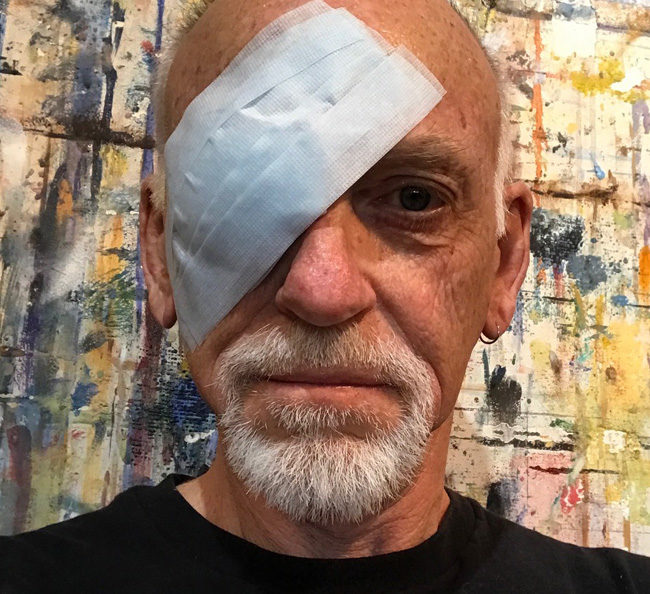 "One challenge that added to it all schedule-wise (and there's always a challenge): yesterday morning I found myself with only half use of my right eye. Visits to three doctors occupied much of the day (with me painting in between and through the evening). This morning I had urgent surgery for a detached retina! Now I'm working with one eye patched, and instructed to only look down for two days.  I've found a way to keep painting in the looking down position, so all is well."
So I painted the rest of it with one eye. I only wore the bandage one day, but the affected eye will be healing for two months, with little use meantime. To add to it all, at the check up, my other eye was found to have a torn retina, something the surgeon attended to immediately with laser technology. Incredible! And how grateful I am for the science. Meantime, the art continued.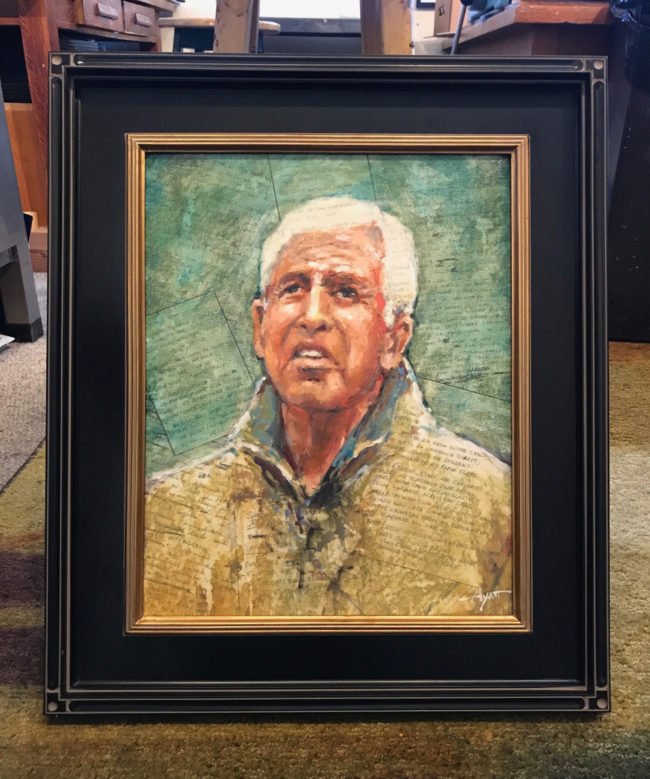 Double click for larger view.
In the end I found a provisional frame so it would look good on Christmas morning. It was a $300 charge to get it across the country on time the week before Christmas. Happily, it satisfied. Here is the final e-mail:
The painting was a big event. A really great legacy. Know that your God-given talent has now become a family heirloom that will be cherished for generations. Not many men can say that about their giftings. Thank you.
I'm grateful, of course, for all things. Meantime, my eyes are healing, and I'm painting away on new projects.
_______
PS  I wrote an account of discovering and addressing the first affect eye on my other blog, If Your Eye be Single.