We went to Egypt. On return I got the idea to make a book from our photos. It's large, 12″x12." Due to expense, there's only one copy, made for our own memories. But here it is, shared with you, all 62 pages. Enjoy. To view larger, and to read the captions, click on each spread (maybe twice), then arrow back.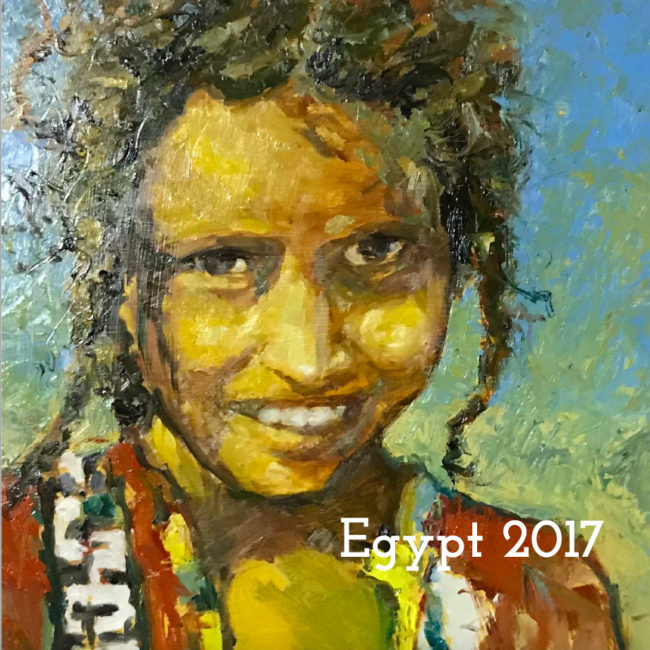 The title page (not shown), says: Highlights of Giza, Cairo, Memphis and Luxor plus the El-Khatatba Retreat Center near Cairo, where a team of us built a playground with Kids Around the World. Photographs by Hyatt and Anne Moore. (BTW, I left this cover painting there as a gift; see last page.)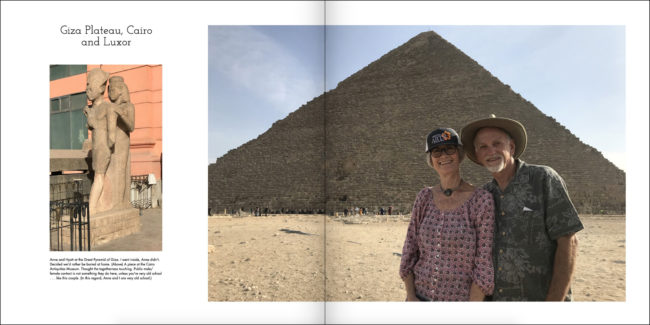 No "PDA" allowed (public display of affection). But what about that statue?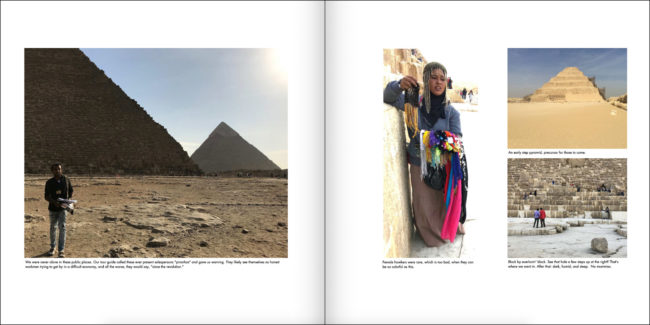 Local "sales people" met us at every stop, eking out a living.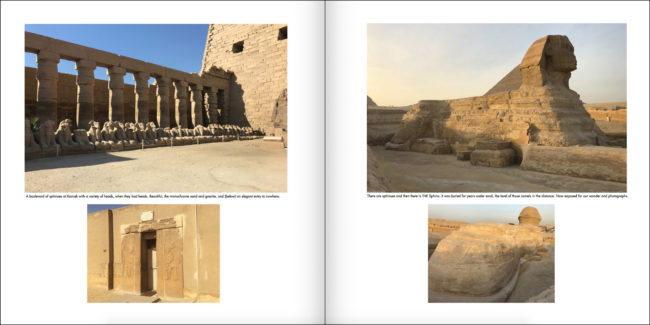 There are many sphinxes, then there is THE Sphinx, here front and back.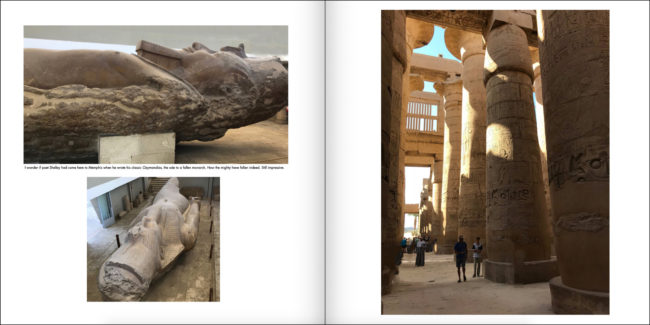 Grandeur everywhere. This statue was discovered upside down in a river.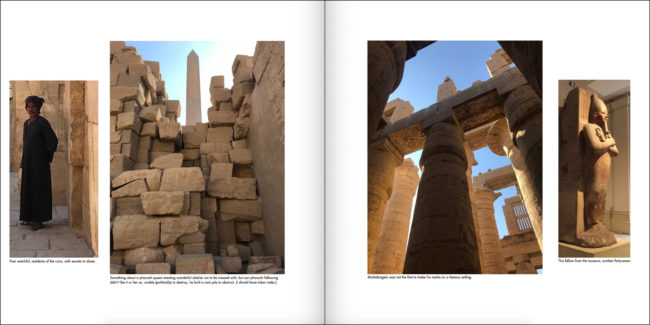 I photographed the living too, among the dead, noting this fine, still posture.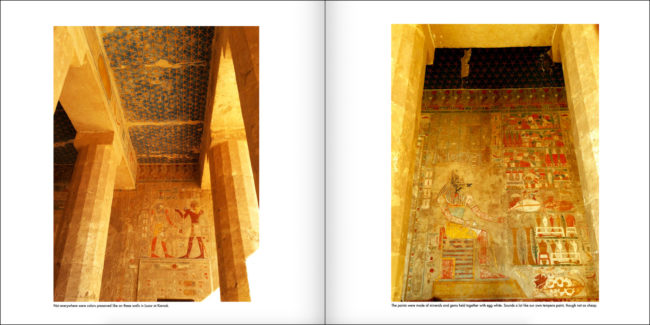 The pigment and egg-white color has lasted on some of the hieroglyphics.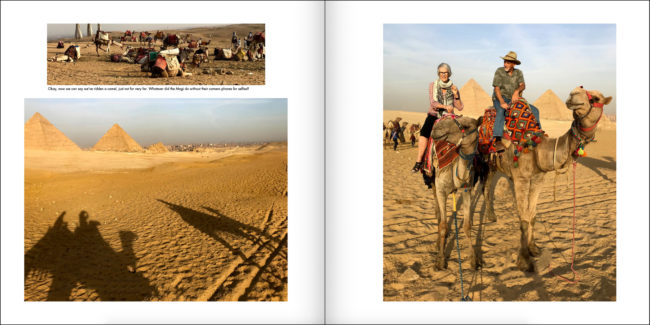 Now we can't say we've never ridden a camel. Incredibly ungainly, I must say.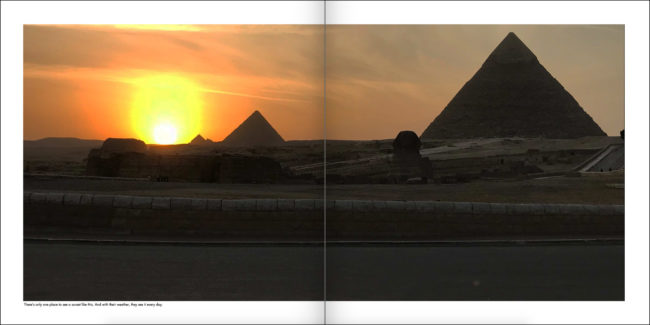 Daily dusk on the Giza Plateau . . . three pyramids, the Sphinx, and us.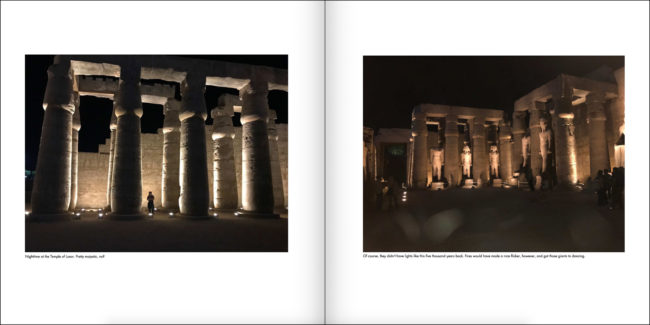 The temple in Luxor, a place of many sights, an hour's flight from Cairo.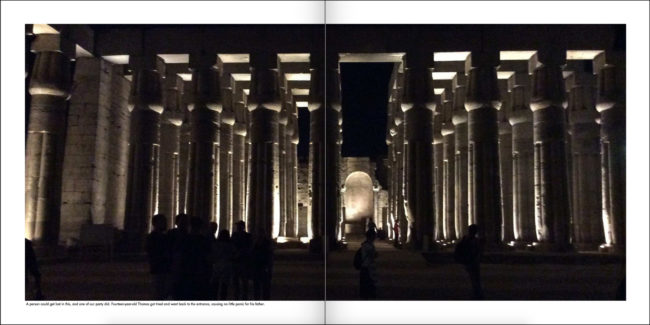 These places built just for pharaohs. Now we commoners can go in.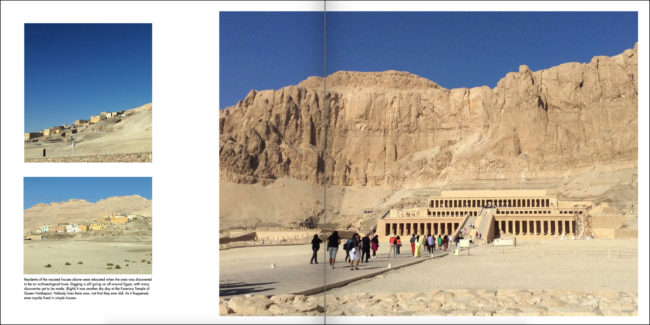 The Temple of Queen Hatshepsut, a female pharaoh (who wore a false beard).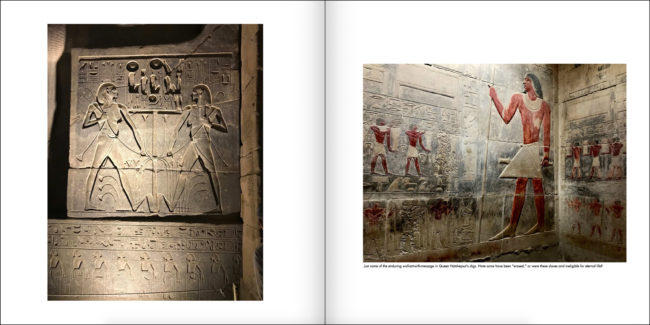 More superb wall art, created by the talented and necessary artisan class.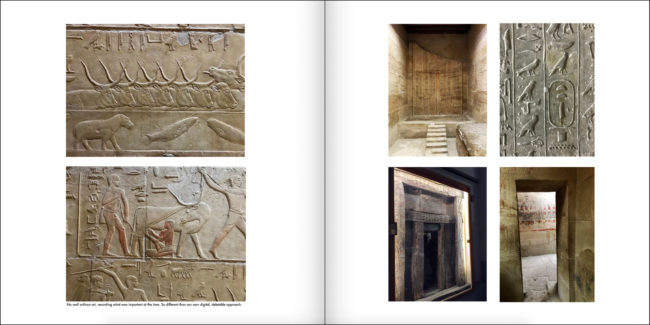 We couldn't take enough pictures, the elegance in stone was everywhere.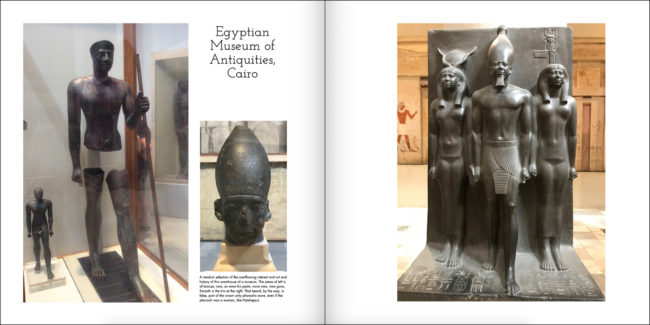 Back to Cairo, wandering and wondering among museum artifacts.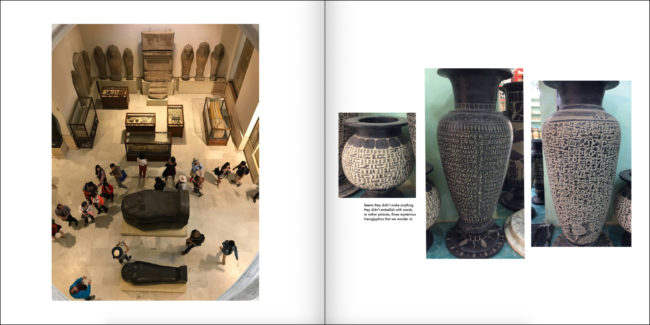 We weren't alone, though tourism is down, "since the revolution."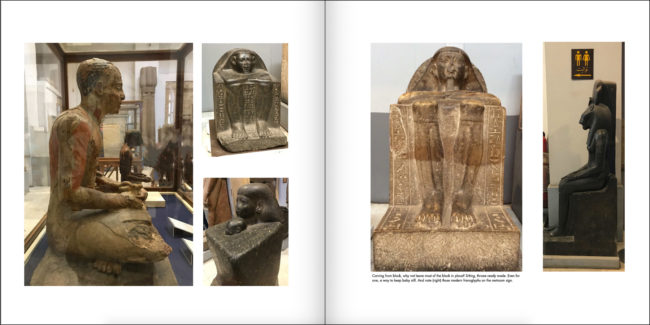 Check the modern hieroglyphics on the restroom sign at right.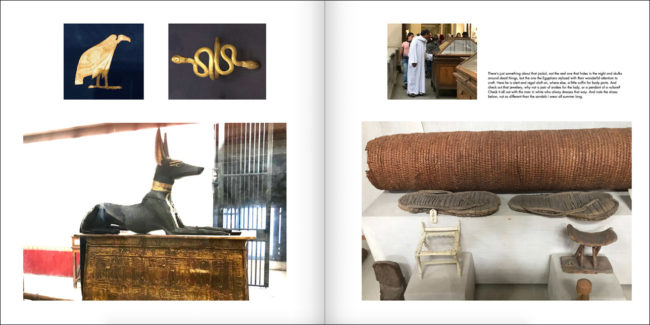 Intrigued to find sandals so close to the ones we wear (right).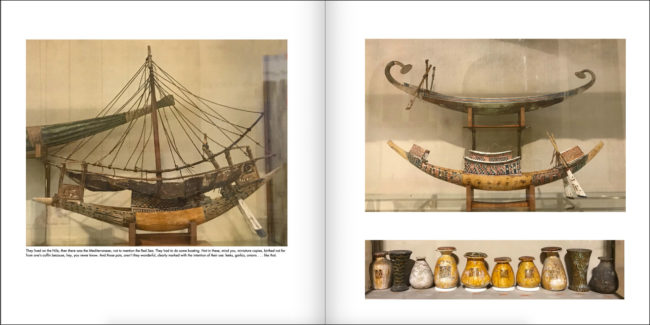 Of course, boats, Egypt having the Nile, Mediterranean and the Red.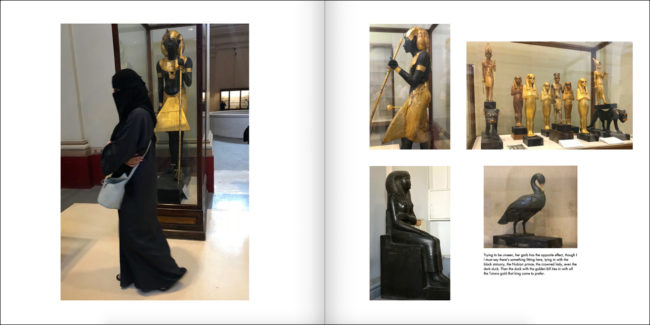 I surreptitiously worked to get this photo, her hiding in black, but standing out.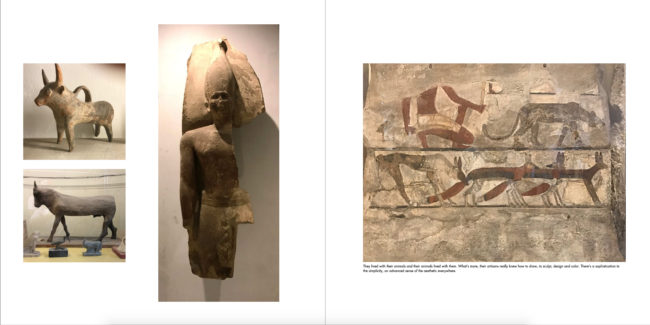 Loved their love of animals, their artistic depictions, two-dimensional or three.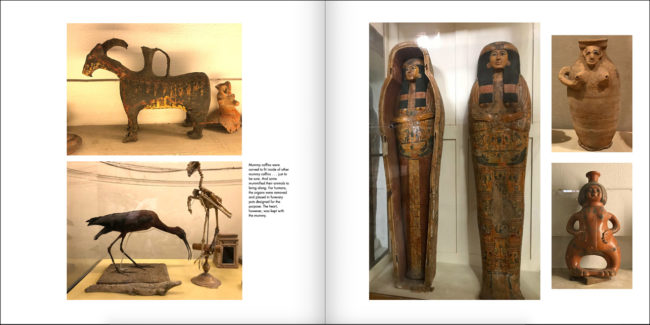 That coffin lid at right is cover for another coffin inside at its left.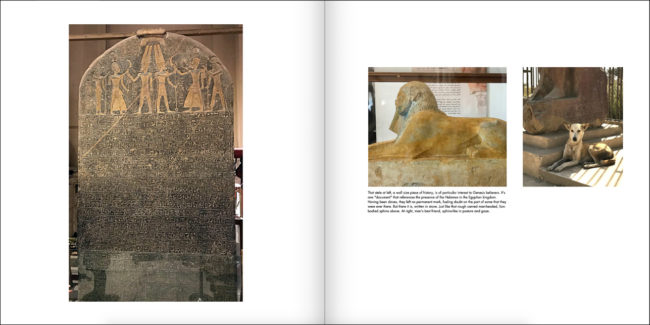 Though we saw more cats, did find this dog regal and phenix-like.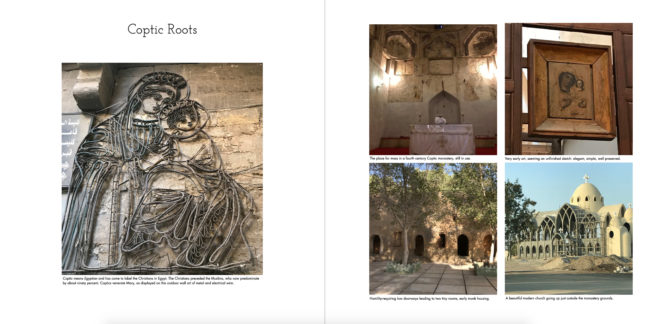 We were also exposed to the Coptic Christian culture, historic and present.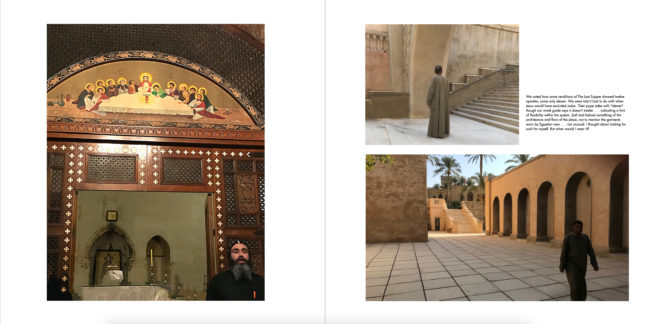 This, a monastery from the fourth century, still us use (also, below left).
At right, The Hanging Church, traditionally where the infant Jesus was.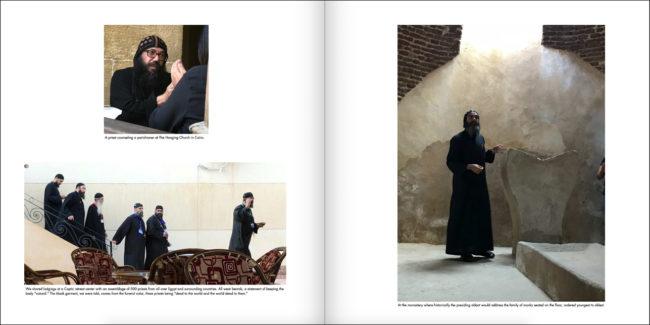 Coptic priests and a monk (right), all with beards, always in black.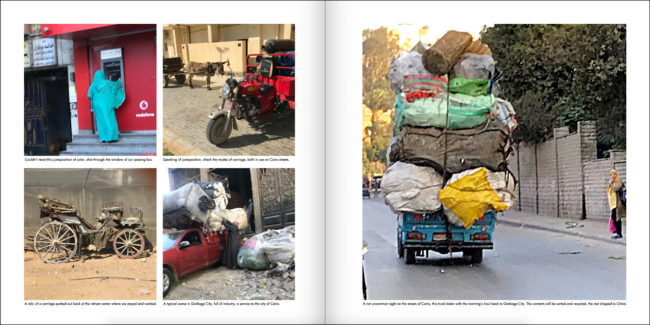 Street scenes and a daily haul headed back to Cairo's Garbage City.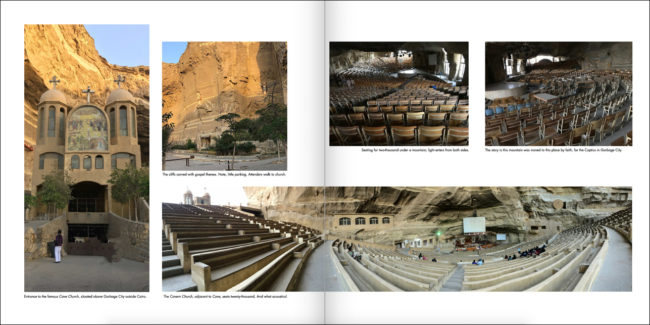 Two famous Coptic churches, the Cave (top) and the Cavern, both in use.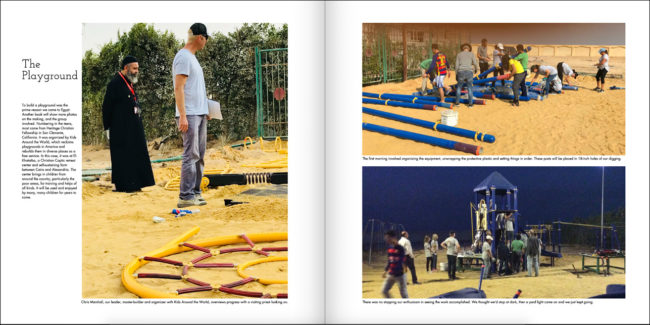 The first part of our trip was to build this playground at a Coptic retreat center. About 15 of us volunteered with Kids Around the World, a second such venture for Anne and me (after Jericho a couple of years ago).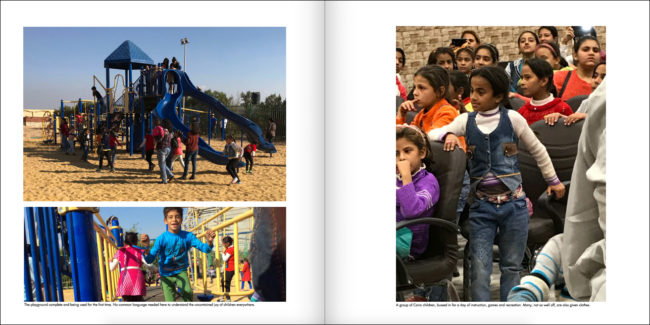 The results of our efforts, groups of happy children, bussed in from all over Egypt for days of instruction and helps in many ways.
The caption on the last page reads: Working ahead, our group prepared gifts for the children. I made and brought this oil painting, "Child of Egypt," here received by Father Dawood Lamey, chief visionary and leader. On acceptance he remarked, "I've seen this child many times." I was grateful for that.
---
Next
Don't miss the show at the house, coming up next weekend, December 2 and 3, both afternoons and evenings. Daughter Allison's work will be featured too. Feel free to bring a friend. Here's the announcement.