Thought you'd like to see a couple of recent paintings and the stages they went through before completion. Painters don't necessarily begin their paintings alike, and I don't always do it the same way myself. In the case below, it started with a fairly scribbly approach just to get the gesture and the position on the canvas (which I notice is a little off). It's all done in oil, thin at first, on a scrap of canvas I had to practice on. The work is from life; I took her picture just for the record.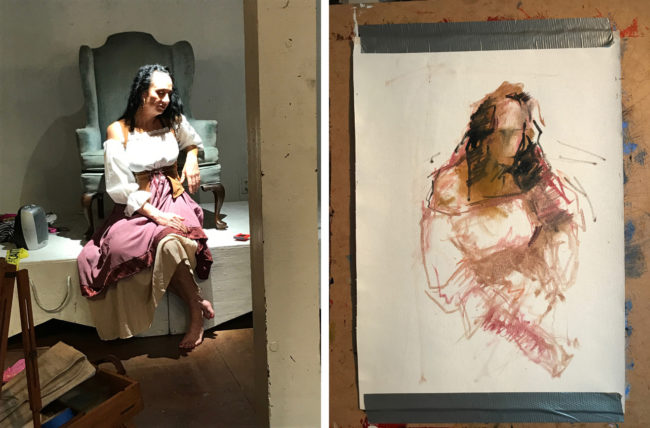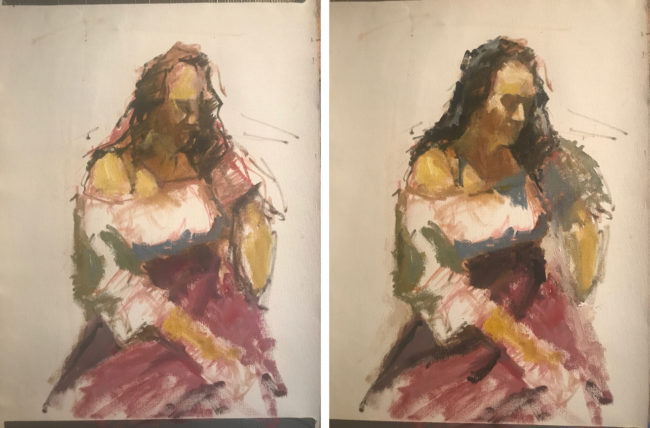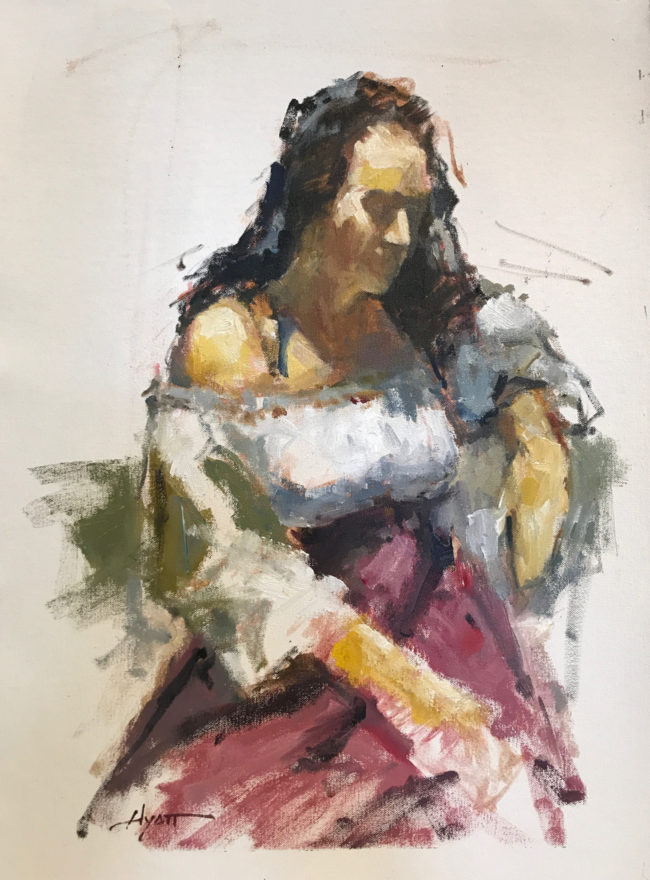 Renaissance Girl, 20×16, oil on canvas. Click twice on any of these for a larger view.
Here's the final result when I finished. It was still very lose and without detail, but I rather liked it that way. It's too easy to keep painting and lose the vitality. Besides, it had been about an hour and a half and I was ready to do something else.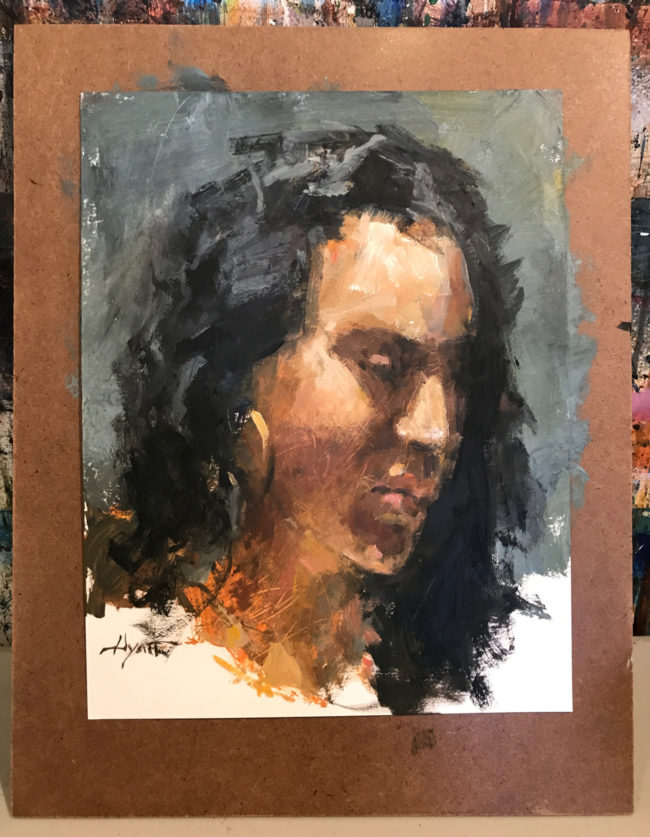 Renaissance Girl, Face, 12×9, oil on paper.
So I moved in a little closer and concentrated on just the head. The lighting was nice, good for contrast and giving those little spots here and there. Flattering me, the model took photographs of both these paintings for herself.
________
Here's another, this one from a photo which I viewed on my laptop screen. I did it during Art Walk at the Sandstone Gallery while visitors were milling about. It gave me something to do and for them, a little amusement. (I tell them I charge five cents to watch :-)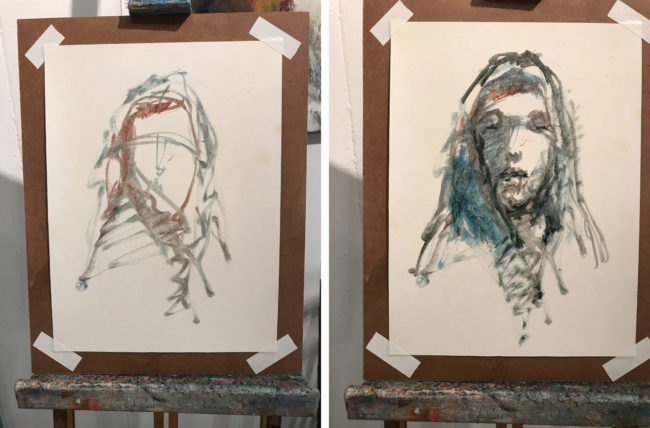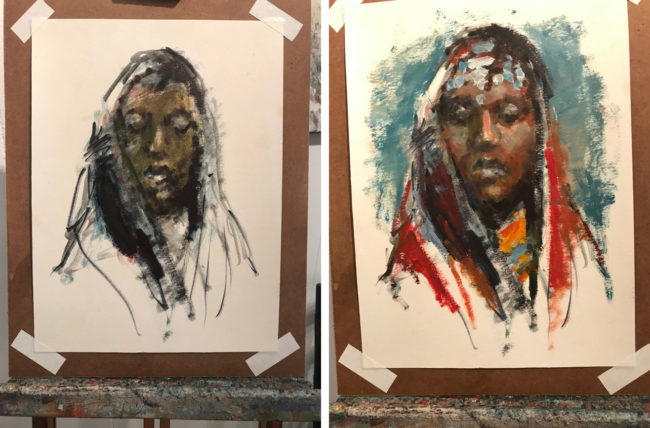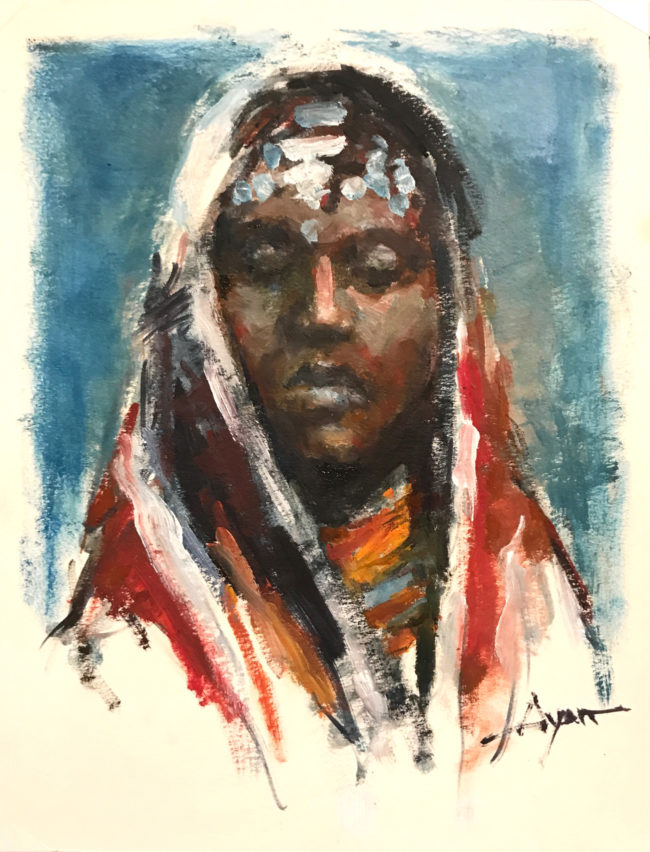 Masai Maiden, 12×9, oil on paper.
Once again, I could have gone further. The Masai are such colorful people. I've painted them before, having been to Kenya. The paper, by the way, has been treated with Shellac, which is mostly clear, and keeps the oil in the paint from leaching into and destroying it in 500 years. It's a small precaution . . . there are other dangers looming before then.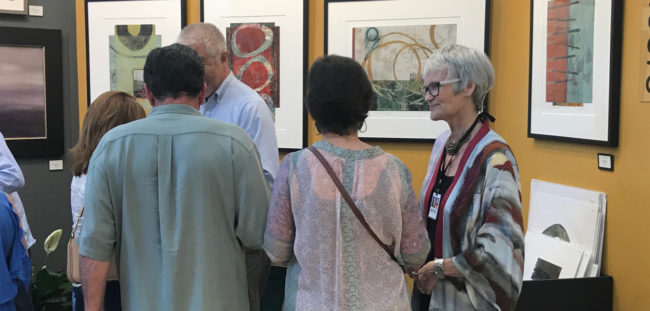 The Festival of Arts continues in Laguna Beach with some 140 artists, live music, and happy vibes. Anne is at her booth (#130) most evenings; I go half that time, supporting her. It runs for the rest of this month. Don't miss it.
Our Next Show at the House is now scheduled for the weekend of October 14 and 15.  Mark your calendars and don't miss that either.
I'm doing a Lecture and Demo this coming Sunday at the Loma Linda Cultural Arts Association. That'll be at 2:00-4:00, 25571 Barton Road, Loma Linda, California. All invited.
I'm still doing Coaching in the Studio for mid-level painters. It's Saturday mornings for two hours, $60. If interested, contact me by email: moore@hyattmoore.com.
I've just begun showing and following on Instagram. If you are too, you might check me out. It's a great way to see a lot in a very little time.