Here's the announcement for this season's show. Lots of new art is on display, but as much as anything it's an "open house," a time for friends to gather, share some wine and cheese, and just enjoy the time. Come. And feel free to bring some new friends. See below for a preview.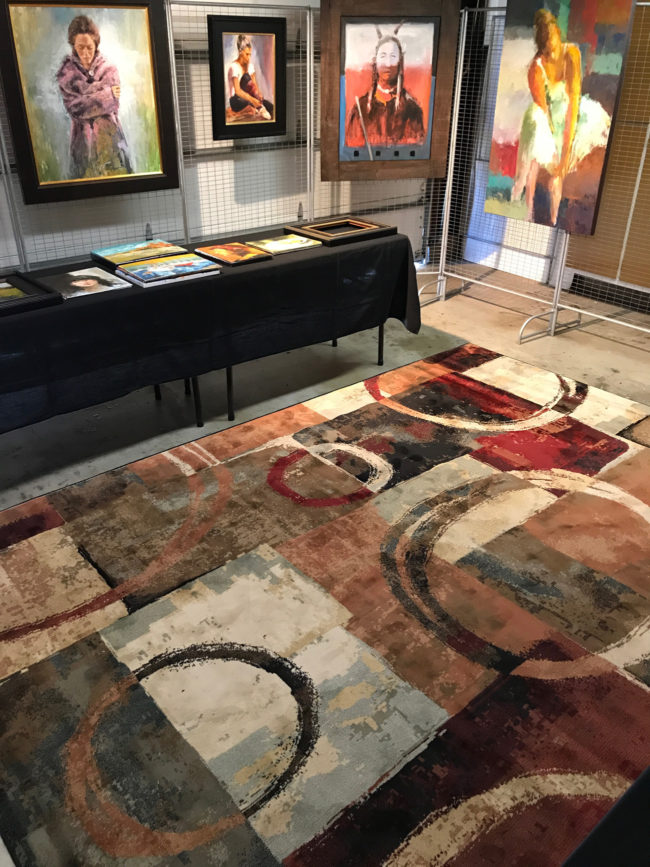 Check the Rug
The show occupies every room in the house, even overflowing into the garage (above). I couldn't resist the addition of the new rug when we happened on it at Lowe's. To me it looks very much like the designers were inspired by Anne's work. And why not? They'd know a good thing. And her work is all over Pinterist, a place artists often go for inspiration. It's not a copy of any one design, rather a combination. Compare, for example, with the monotype at left, or below. Imitation is the best compliment, no?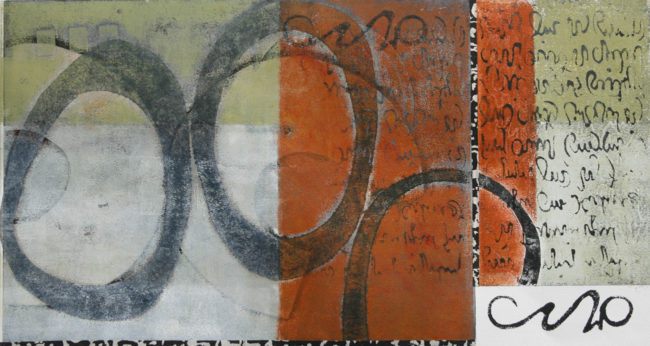 Forgetting the Past (above) and Rewriting the Narrative (shown small) are among Anne's pieces in show.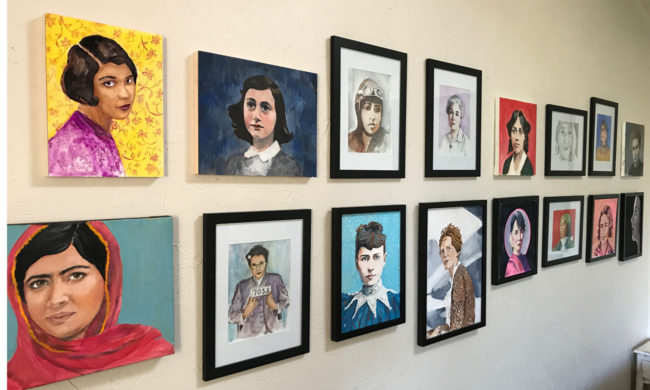 Allison's Show
This year daughter Allison Moore Adams will also be showing an array of her new work. The above is just part of it. Her theme is "Ground Breaking Girls," portraits of notable women, present and past, who have made a difference.

Small Pieces
Among the many paintings, of all sizes, are a number of new small works of local interest, like the San Juan scenes above.
This is just a sample. There are easily 200 pieces of art on display. Then there's the painting at the door, free to the one who guesses the number of paint caps in the jar.
So come if you can. You'll love it, and it'll be great to see you.