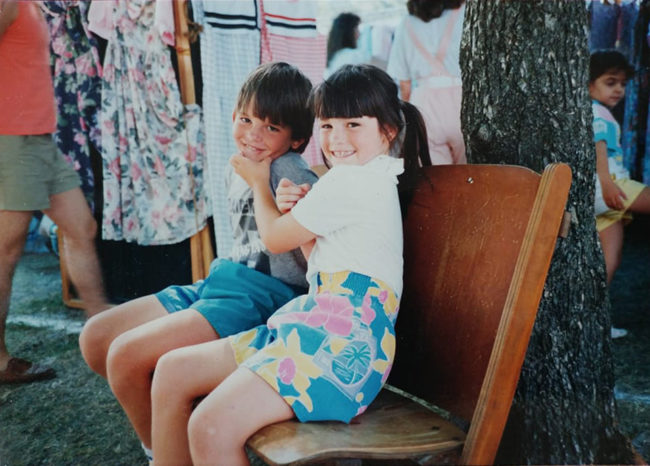 We're trying to remember when this photo was taken. Seems it was in Texas, after our two years in Papua New Guinea. It's Little Hyatt (as he was known then) and sister Acacia, each always a fan of the other.
Life has some beautiful moments, but sometimes it's just about surviving. In either case, it's best when relationships are strong.
Allow me a little parental boasting. Having five children (and 16 grandchildren), there's plenty I could say . . . especially because they're all "above average," of course. I could give highlights of each, and out of fairness, should. But do stay with me on this one, a marathon run by two siblings, Acacia and Little Hyatt (now not so little).
The two have always been friends. Being third and fourth born and close in age, they grew up together. When very young, Acacia was awed by her older brother, something Hyatt basked in pleasantly. (It was more than he could get from his older sisters.)
Some six months ago they decided to run the Big Sur marathon together and have been training since. It happened last weekend.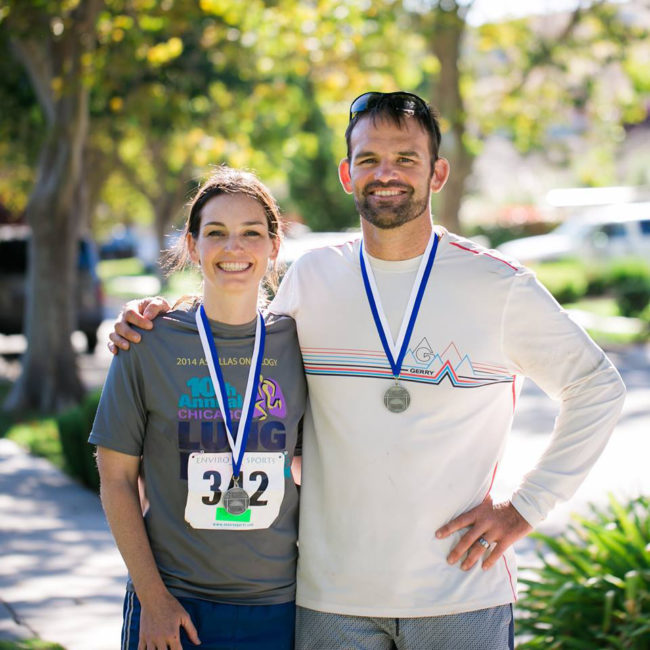 The two back at Hyatt's place in Salinas, California, a couple hours after the run, with their third place medals, and still mutual fans.
The Big Sur marathon is particularly grueling, including many long hills and much on dirt paths. Acacia has been training for months, but there's only flat ground in Chicago.
Both of them said their only goal was to finish. They didn't run together, Acacia moving out ahead at the beginning, Hyatt finishing an hour ahead at the end. They both said later that as they ran . . . and stopped . . . and walked . . . and ran again . . . up a thousand feet at a time, then down, just as hard on different muscles . . . that their said goal changed from "finishing" to "just surviving."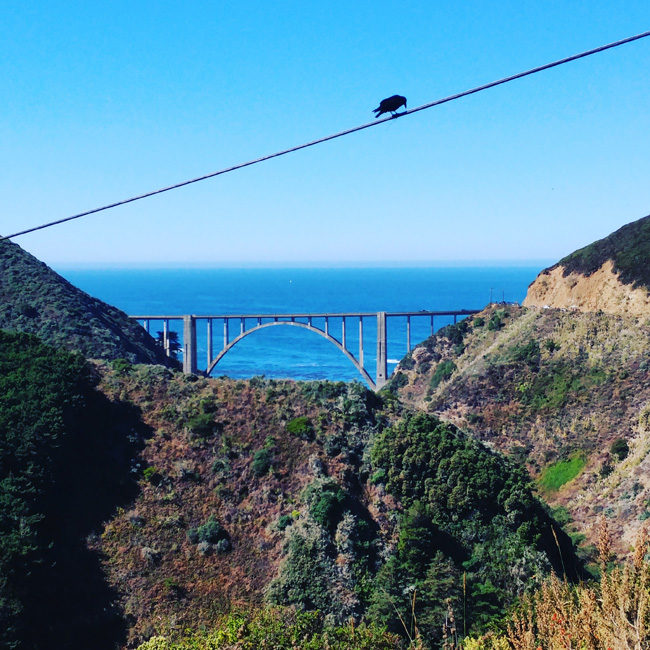 Acacia, also a photographer, gives a sense of the place. For beauty Big Sur is one of the world's wonders, and for a race, most challenging.
They did both . . . survived and finished, even receiving third place medals in their age groups.
We're grateful, those of us from a distance looking on.
Life's a marathon. Sometimes we run, sometimes we walk, sometimes we stop for awhile. We survive. In the end we finish. Meantime there's beauty all around, and all the more if relationships are strong.
_______
PS Both Hyatt iv and Acacia and their spouses have four children. Acacia turns 37 in two weeks, Hyatt turns 39 on Saturday, today.