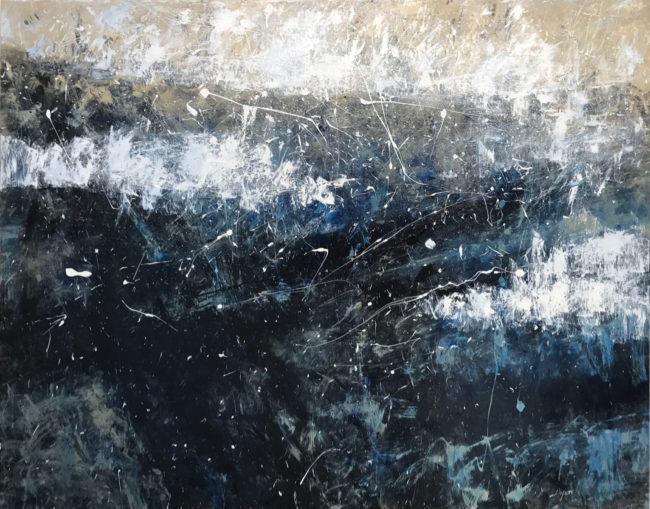 Space and Time 1, acrylic on canvas, 57×70, one in a series of three I painted, now presented by Westervelt Fine Art in Mission Viejo, California.
Whether it fits as illustration for the brief dash of our lives, you decide.
I heard a talk where speaker Beth Moore instructed each in her audience to write the beginnings of their tombstone. First is our name, then our birth date, then a dash. That much we know. Someone else will supply the last date. Meantime, it's the dash in the middle that makes all the difference.
Pretty brief . . . a dash between two dates.
In typography there's an "en" dash and there's an "em" dash, the latter being longer. Who knows which applies to our lives? Either way, it's only a dash.
"Life is a vapor. It appears for a little while and then it vanishes." That's James 4:14, just one of the Bible's 48 such reminders.
Or by The Rollings Stones:
Here comes just another day
That's drifting away
Every time I draw a breath
It's dying away
First the sun and then the moon
One of them will be around soon
Slipping away
Slipping away
Drifting away
Slipping away.*
It's something to think about. It's the dash between our dates where we're doing what we're doing.
Pretty brief.
Make it count today.
______________
* Slipping Away by Mick Jagger and Keith Richards